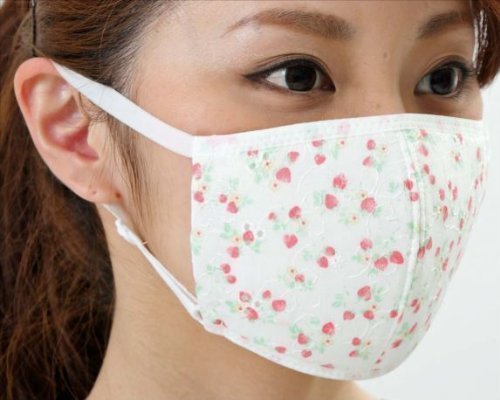 Evolution of Masks & Fashion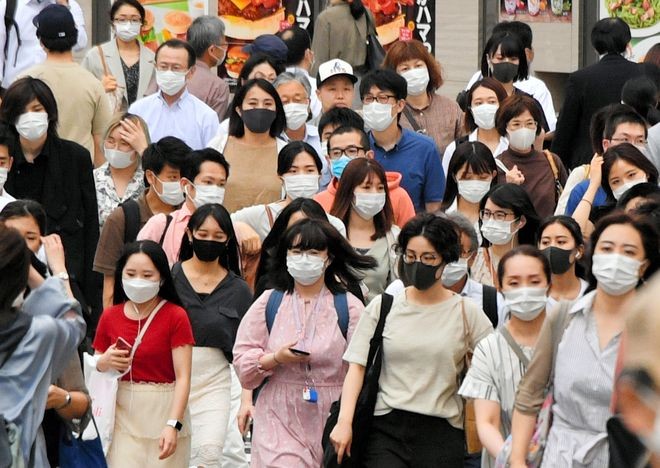 The COVID-19 pandemic has taken what was considered normal in Japan into a new level of normalcy. While many countries struggle to have their population get used to wearing masks, Japanese people have long been accustomed to wearing masks in their daily lives.
Experts argue that Japan did not need such an extreme lockdown because of the hygienic habits that the Japanese population had already been practicing before the pandemic. One of those habits was wearing masks in public places, in particular on the train, the most used form of public transportation in Japan. In Tokyo, the Yamanote Line sees between 3 to 5 million daily passengers and it is not uncommon to see a great number of those passengers wearing masks. And there is no government enforcement to wear a mask. The underlying sentiment is simple – wear a mask to protect others – which goes deep into the more collectivist thinking of Japanese and more broadly Asian society.
There are a few reasons why many Japanese people, especially those who commute to work and school, wear masks. Two of those is to prevent the transmission of viruses such as influenza and these days, COVID-19. According to a study published on the open access medical journal JAMA, there were almost 1 million cases of influenza in Japan in the 2019-2020 season. Japanese people practice the common courtesy of wearing a mask if they are exhibiting symptoms of a cold or flu in order to stop the spread of such a virus. However, the opposite sentiment is also true. Many people will wear a mask in order to protect themselves from catching a virus that other people might be unknowingly carrying. And once enough people are wearing masks here there is a tipping point whereby societal pressure makes everyone just go along with their crowd.
The current influenza season may have affected less people due to the outbreak of the coronavirus, which affected daily life in Japan at the beginning of spring with many people staying home from work, school, and restrictions on crowds at events. Experts and government officials explain that due to these factors, Japanese people were less prone to spreading the virus in an uncontrolled manner as seen in other countries around the world.
These days it is almost impossible to find someone in Japan who is not wearing a mask while out in public or on any form of public transportation. This has caused in influx of fashion-based companies to enter the scene. While masks are easily found in convenience stores and drug stores around Japan, many retailers have taken this once unfashionable item and turned it into a hot item.
The famous Japanese brand UNIQLO quickly sold out of their new AIRism masks within hours. These masks are advertised as providing prevention and comfort and being easy to wash. It is not only UNIQLO who has seen the opportunity but other companies such as Mizuno and Yonex. While these brands have provided affordable and fashionable masks, specialized boutiques have began opening around the country. Two examples are the Mask Wear Tokyo boutique located in the Shibuya 109 shopping building and the Q-pot online shop. Even Disney has jumped into the trend of fashionable masks. They represent a blank canvas for people to express their personality and their interest. From masks with a more traditional design to those featuring popular anime characters, fashion has quickly become an important feature in the pursuit of protecting one's health.
Japan's new normal does not look so much different from what was already considered normal. However, this new normal now comes in different colors, styles and patterns. Protecting yourself is now a fashionable trend.